The Minnesota Music Coalition (MMC) presents its 11th annual MN Music Summit May 1-2, 2021 ONLINE ONLY.
Saturday, May 1st + Sunday May 2nd, the Minnesota Music Coalition will be hosting the 2021 MN Music Summit: The State of Minnesota Music, a virtual music conference consisting of artist workshops, creative community conversations, and performances from local artists at venues across our vast state. This year's MN Music Summit provides an opportunity for musicians, music industry representatives, and fans to come together as a statewide community, and discuss the state of where our local music industry is today, and where we hope to move it together into the future.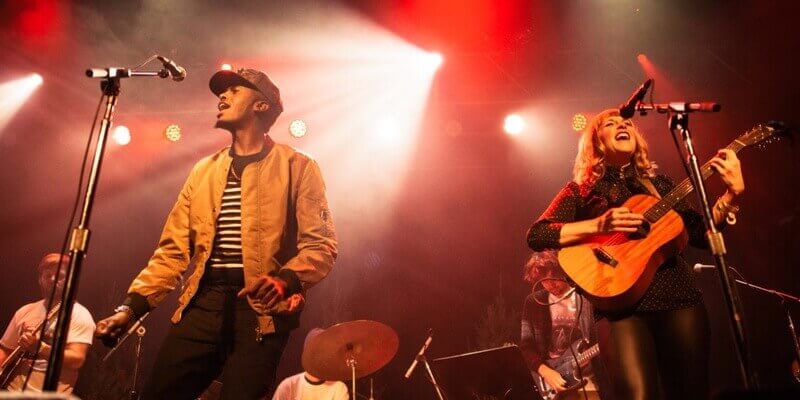 Landmark Center Friday, Apr 30 2021 MN Music Summit: Live at Landmark Center
Tickets
Join us for the 2021 MN Music Summit kickoff concert!
The 2021 MN Music Summit Kickoff event is a limited-capacity ticketed concert taking place at 7pm on Friday, April 30th at the Landmark Center in St. Paul. The evening starts with eclectic indie-groove powerhouse The Orange Goodness, with gypsy jazz band The Red Hot Django Peppers closing the night. Tickets are on sale NOW! Get your tickets HERE!
About the artists:
The Orange Goodness. Inspirational, eclectic indie-groove music from Minneapolis. Dedicated to helping the planet one gig and song at a time! Mike Michel (Guitars, Vocals) Ian Allison (Bass) & Reese Kling (Drums).
The Red Hot Django Peppers is a local Twin Cities hot club band that is carrying on the lineage of the legendary music of Django Reinhardt. The troupe consists of local guitarists Ryan Picone and Jose Betanzos, violinist Danny Lentz, and bassist Sean Rodrick.